A quick follow up to a post I made almost a year ago about a weird documentary entitled Tickled.   The movie purported to be about the bizarre and homoerotic competitive tickling "sport".   In the film New Zealand filmmaker David Farrier  happens upon online videos of young men in their late teens to early 20's strapped to a table and mercilessly tickled.
Intrigued, he tries to get answers and information about competitive tickling from one of the biggest online purveyors Jane O'Brien Media.   Jane O'Brien media, in turn, begins attacking the filmmaker both professionally and personally with emailed threats.
At this point Farrier and fellow producer Dylan Reeves decide to explore further and goes to the US in search of answers.  What he finds is a horror story filled with broken promises, lies, blackmail and threats of litigation.   And at the center of the film is the mysterious Terri DiSisto.    Who is she?  Where is she?  Why is she doing this?
Each time the filmmakers believe they have an answer, two more pop up.  The film premiered at Sundance and was sold into distribution by HBO and Magnolia films.  I literally just finished watching the show and its follow up The Tickle King.  I recommend it.
Now the follow up, and it is also unexpected.  If you plan to watch the film, do not read below — below there be spoilers.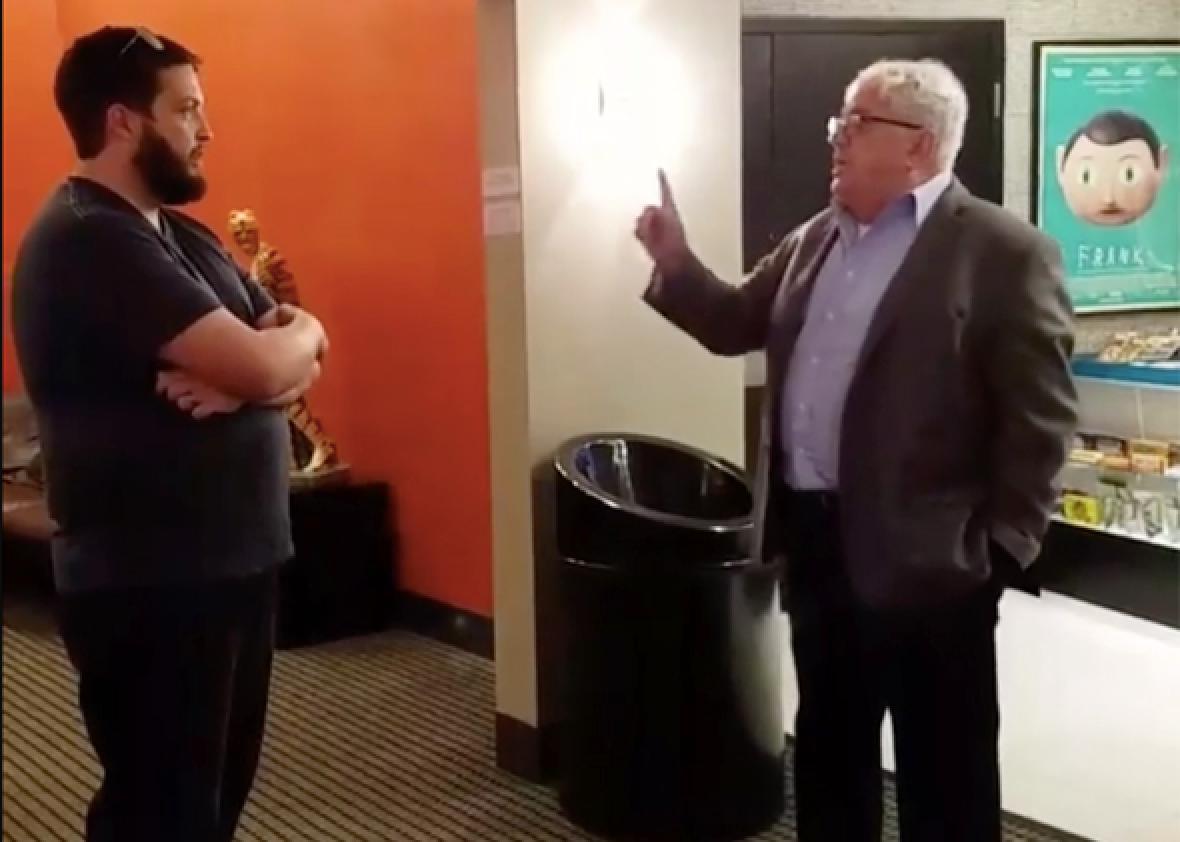 First, the movie ends with the revelation that Terri DiSisto was the nom de guerre of the chief antagonist David D'Amato.   D'Amato is a man with a lot of money and a lot of problems.
D'Amato appears to be a disturbed.  When the movie ends we learn that 1. he spends an enormous amount of time entrapping and threatening the subjects of his videos all young men, many poor. 2. D'Amoto was jailed briefly for similar behavior as depicted in the movie and what could be construed as identity fraud.  He hired a hot shot attorney (turns out his money comes from his father a rich attorney who has died) that was able to get charges reduced to a slap on the wrist.
Filmmakers encounter D'Amoto in the street and other than threats he refuses to speak to them before speeding off.
In the Tickle King, D'Amoto and Kevin Clarke (image above) actually visit a screening and confront filmmaker Dylan Reeves. While D'Amoto only chooses to continue to lob his thinly veiled threats, Clarke tries hard to hammer the unflappable Reeves.
In an even more unexpected turn of events, three days ago D'Amoto, reportedly, died.  The filmmakers reacted  by releasing a statement on their website.
We are incredibly sad to learn that David P D'Amato, the subject of Tickled, has passed away.

We don't know any specific details about his death at this time.

David D'Amato has been a part of our lives for around three years now – a very unusual three years – and despite the various lawsuits he brought against us, this news is something that brings us no joy, and has hit us pretty hard.

We mostly knew David through talking to those he had interacted with online over the last 20 years, and people that he had been close to.
Read the full statement at the link above.
All in all, a fascinating movie with a real life ending.