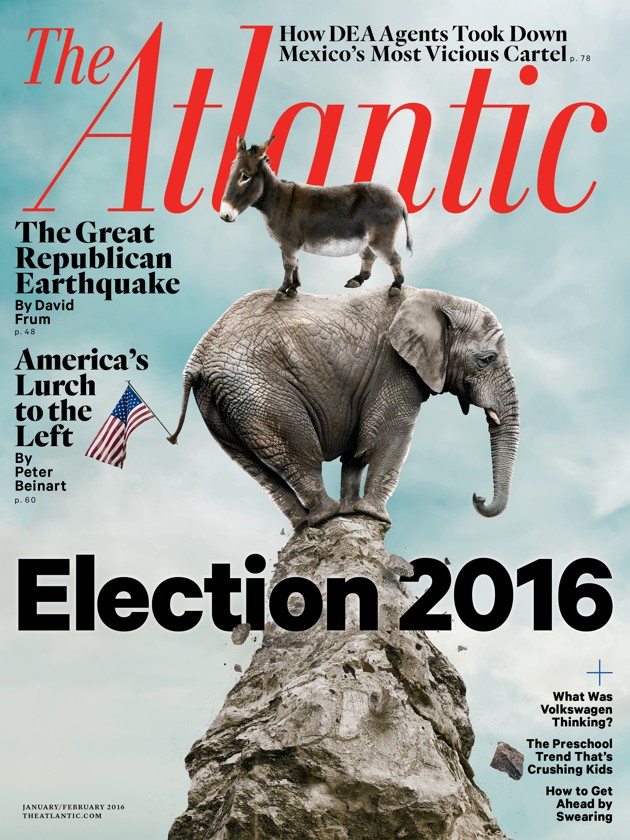 I'm just getting around to Peter Beinart's article in the Atlantic entitled Why America Is Moving Left and boy is it a good one.   Beinart, who I have seen many times on Fareed Zakaria, is a very smart very talented writer with a liberal take on things. I'd bookmarked the article some time ago but never had a chance to read it. This being the blizzard of 2016, I found the time.
Like a Jonathan Chait article, Beinart spends time reminding us where the Democratic Party was and where it is today. It is a history lesson for yours truly.   The author spends time talking about the 80's and 90's, a period in which I was politically asleep. I like to trace my political "awakening" to the 2000 election and Bush v Gore.
But the Democratic party of the Regan era and the Clinton era is one of capitulation and denunciation of liberalism by Democrats. It was a period in which Conservationism was on the rise as liberalism was on the decline.   The idea of being a centrist Democrat was a go along to get along philosophy. I hear it a lot out of the mouths of Chris Mathews and Lawrence O'Donald – two men who spent the 90's in Congress as staffers to Democratic dealmakers.
Continue reading Is America really moving left? →
(10)